Come Visit our 
New Location!!!
Eye do Lashes is proud to announce that after seven years we have moved to a bigger salon! We are still located on Washington Blvd. in Culver City; we've just moved a couple streets East of our old location.
Our new address is:
11607 W. Washington Blvd.
Culver City, CA 90066

We'd like to thank all of our loyal clients for making this possbile. We couldn't have done it without your continued support. We're excited for you to come check out our new space! We hope you love it as much as we do!

 

What We Do...
    "EYE DO LASHES" specializes in
INDIVIDUAL EYELASH EXTENSIONS. Eyelash extensions are the most popular beauty trend that women of all ages are seeking to experience. Anyone from business professionals, celebrities, models, or even stay-at-home moms are wearing eyelash extensions to get gorgeous lashes. This is nothing like the falsies from your corner drugstore! An individual extension is applied to each lash with care and precision, giving you full, long, luscious and natural looking lashes. If cared for properly, the extensions last for about 3-4 weeks. This is perfect for special events, parties, proms, weddings or everyday! 
    Also come in to get your lashes permed or tinted. We do waxing and skin care  services as well, so we can help you get ready for any special occasion or if you simply just feel like pampering yourself. 
 Introducing...
Nouriche
 Nouriche was developed by Michael Brinkenhoff, M.D. to beautify and condition your lashes, providing a dramatic yet natural look. Nouriche is engineered with an infusion of powerful peptides and soothing botanicals. By just applying a small amount each day, you can enhance the beauty of your natural lashes making them appear longer, thicker and fuller!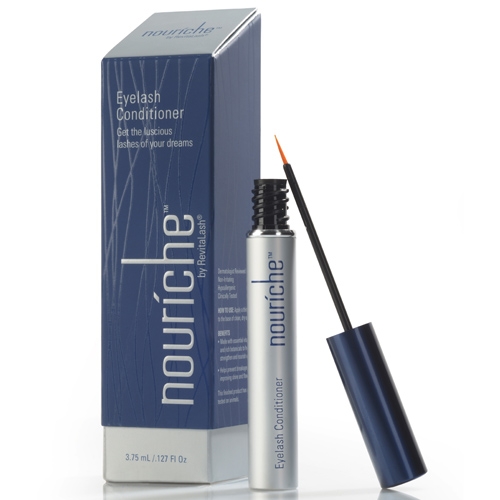 Gift Cards!!!
 Does your loved one love lashes? Get them an Eye do Lashes gift card! You can stop buy and pick it up, or we can mail it out for you with a personalized card! All you need to do is call in or email us with your order, the name and address of the recipient, and your message!  
Call Us Today...
We have an eye for beauty, and we can definitely provide you with the look you want. Eyelash Extensions is our specialty and our technique is clean, precise, and personalized. You'll leave our salon wanting to bat your lashes all over town.  So say goodbye to false lashes and mascara and experience the hottest beauty trend for yourself.  We are by appointment only and are open on Tuesday to Saturday.
Come in to get a personalized consultation if this is your first time getting eyelash extensions. Or if you know what you want, be good to yourself and CONTACT US for your appointment.